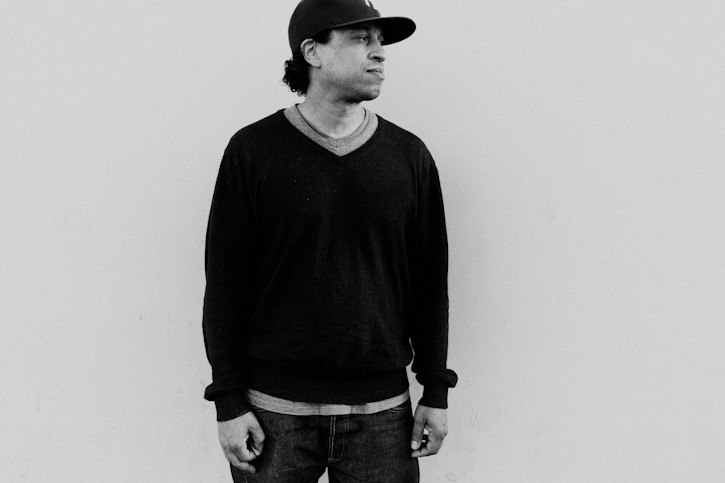 Name: José Sergio Vega Cuamea (bass)
Birth date: September, 12 1969
Born: Bronx, New York City
Marital Status: —
Educational Skills: —-
Previous Day Job:
In 1988 he became the bass player for a New York hardcore band Collapse which released a demo and contributed a track on the 1988 New Breed cassette compilation released by Freddy Alva of Wardance records. In 1989 Sergio Vega replaces Alan Peters (ex-Agnostic Front bassist) in the New York hardcore band Absolution… In 1990, Sergio Vega was instrumental in forming the new post-hardcore band Quicksand; at the time Vega was a prominent bassist of the genre. Quicksand released their debut album, Slip, on February 9, 1993. On January 1, 1995, Quicksand released their second album, Manic Compression. Later that year, Quicksand disbanded, and Sergio Vega began to DJ around New York City and Japan. The band reunited briefly in 1997 and toured with Deftones the next year. After this tour, the band desired to write a followup to Manic Compression, although tensions between bandmates caused the band to split up permanently. In 1999, when Deftones bassist Chi Cheng was unable to perform onstage during a Deftones tour due to a toe surgery, Vega filled in for him on bass.[1]
In addition to his career with Quicksand and Deftones, Vega has released solo material. He released his first solo EP entitled The Ray Martin Sessions through the indie record label grapeOS in 2000.[2] Vega's solo work was more similar to melodic pop-rock of The Beatles than his heavier, hardcore- and metal-based work in Quicksand and Deftones.[2] The EP was well received by music critics,[3] the success of The Ray Martin Sessions allowed Vega to tour the US and UK. He toured with Scott Winegard and Charlie Walker (later to become members of New End Original) as well as former Orange 9mm/Helmet guitarist Chris Traynor.[2]
On November 4, 2008, Deftones bassist Chi Cheng was seriously injured in a car accident in Santa Clara, California, and entered a coma-like state following the accident. Vega played in Chi's place at Bamboozle Left with Deftones, and continued to fill in for him as Cheng's condition remained the same. When his accident occurred, Deftones had just finished writing and recording songs for what was to be their sixth studio-album, Eros, although they decided to shelve the album indefinitely. This decision was made due to Cheng's condition, and also was a creative decision, as the band stated that they didn't feel that Eros "best encompassed who they were currently as people or as musicians". Deftones began writing a new album from scratch in June 2009 with Vega on bass. The album, titled Diamond Eyes, was released on May 4, 2010. In November 2012 the group released their second album with Vega, named Koi No Yokan. According to Deftones frontman Chino Moreno, Vega made a bigger contribution to Koi No Yokan than he did to Diamond Eyes.[4]
In June 2012, Sergio and Quicksand would secretly reunite to play a surprise set at Revelation Records' 25th anniversary show. This performance was followed by an appearance on the Jimmy Fallon Show as well as two sold out headlining shows at The Bowery Ballroom and The Music Hall of Williamsburg in August 2012. Quicksand would later act as one of the headliners at California's FYF set. In January 2013, Quicksand embarked on their first tour since the late 1990s. They released their third album, Interiors, on November 10, 2017. (from Wikipedia)