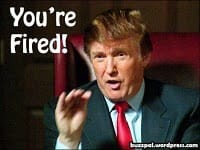 A Texas newspaper editor was fired for running a photo of the Deftones featuring singer Chino Moreno in a sweatshirt with the letters "fuct."
Nora Garza said her supervisors at The Monitor, a daily in McAllen, cited the photo's "obscene" language when they dismissed her on Monday. The photo ran Friday on the cover of the paper's entertainment section, which previewed the Deftones' Halloween night show in the South Texas town.
"My first thought was, 'Damn, that's fucked,' " Moreno said Tuesday afternoon. "For one, it's not obscene language. Two, it's just silly. If they went to grammar school, they know the word's spelled wrong."
Moreno's sweatshirt was made by the Los Angeles clothing company Fuct, whose clothes he said he's been wearing for years. Former Rage Against the Machine frontman Zack de la Rocha wore a T-shirt reading "fuct" in that band's "Bullet in the Head" video.
Garza, who was the paper's features editor, said she chose the photo of the Sacramento, California, rap-rock band standing before a sunset for its artistic quality, and because she needed a vertical image for the section cover. The photo is a Maverick Records publicity shot. She said she never took a second look at the lettering on Moreno's sweatshirt, assuming it was a brand name or initials "like on a college sweater."
"I don't use that language, and that's why I never interpreted it as an obscene word," she said.
She said she would not have run the photo if she had pronounced the word out loud.
Garza said she received one call from a reader who was offended by the photo, and another editor at The Monitor told her he'd also received a call from an upset reader.
The Monitor's top editors did not return calls Tuesday.
"It's pretty hilarious other than a lady losing her job," Moreno said. "It's just sad that you can open up the front page of the paper and see slain bodies and people being shot, and somebody has a word that resembles a bad word on a sweatshirt, and they've gotta make a big deal. I don't understand what people are thinking."
Moreno, who dressed up like Prince for the band's show Tuesday night, said he did not plan to mention the incident from the stage. The Deftones are touring in support of their album White Pony, released in June.