For the past four years, fans have been eagerly awaiting the follow-up to Deftones' excellent eighth album Gore. And, at long last, the brilliantly titled Ohms is finally on the horizon. But what's it going to sound like? How was it made? And what does it tell us about the Sacramento alt.metal titans in 2020? Here's everything we know so far…
It'll Be Released In September
After months of speculation, we finally have a definitive release date for Deftones' ninth full-length: it'll be out on September 25, 2020 via Reprise Records.
Though it feels like no time at all now until we get to hear it, Ohms' timeline has been pretty up in the air since its creation; the band were working on it as far back as early 2019, but in May this year frontman Chino Moreno understandably wasn't quite sure about any concrete plans amid the coronavirus pandemic.
"We haven't really discussed it too deeply other than we plan on it coming out this summer," he said. "It's not looking like we're going to be able to get out there this summer to support it. So does it make sense to put it out when you can't support it? Maybe. Maybe not. I don't know. I think that's something that we're going to have to figure out sooner than later. But I think our mindset right now is just finishing it completely and making sure that it's great. And then taking it from there."
The Band Joined Forces With A Legendary Producer
It was only in February this year that the world learned the ridiculously exciting news that Deftones had recruited the mighty Terry Date to produce Ohms. Previously, the studio whizz joined forces with the band on their first four albums – 1995's Adrenaline, 1997's Around The Fur, 2000's White Pony and 2003's self-titled – as well as producing albums and songs by the likes of Slipknot, Bring Me The Horizon, Limp Bizkit and Slayer throughout his inimitable career.
The guys worked together at LA's Henson and Seattle's Trainwreck Studios this time around, with drummer Abe Cunningham revealing to Kerrang! that "coffee, juice, good beer, laughter, a little piss'n'vinegar, but a lot less tequila" were involved in the process. Sounds like a delicious recipe to us.
Ohms Will Likely Have A Wide Range Of Sounds
When we caught up with Chino during the writing process in 2019, the frontman alluded to "experimental sort of modes" that Deftones were getting into on Ohms, enthusing that it's the "funnest phase" that the band dabble in.
"We're a little bit in that mode where we're just trying completely different ways of doing things," he explained. "And that's what keeps it fun for us for the most part; not really knowing what's going to become of this, or what type of record we're making – just letting it kind of happen. It's been good on that level. That's the best way I can describe where we're at, and where we're going."
Then, in June, Abe responded to an interview question asking if Deftones' new album is "heavier" than its predecessors, replying: "It's all that. It's always hard to describe it. I'll say this… We can't help but sound like ourselves, but just being back with Terry, there's certain sounds that we developed with Terry that kind of became sort of our core sounds, and those are back again."
Oh yeah, and there are seagulls on it. Make of that what you will.
There Will Be 10 Songs On The Album
And the intriguing tracklist for Ohms is as follows:
1. Genesis
2. Ceremony
3. Urantia
4. Errorr
5. The Spell Of Mathematics
6. Pompeji
7. This Link Is Dead
8. Radiant City
9. Headless
10. Ohms
And We've Already Heard The Last Song, Er, First…
Yep, Ohms' final song – the title-track – was the single that Deftones opted to lead with above all else. And, according to Chino, it's a pretty decent indication of what else is to come on September 25…
"That's a good scope of where this record's at, and as a Deftones song in general," he revealed. "That yin and yang of what we've always done of making very brutal music while having these lush overtones and undertones within it is what makes us who we are.
"We've never just been a metal band, we've never just been an alternative band, we've always just been us. We feel comfortable in never having to choose and let the songs unfold in an organic way."
Explaining the opening lyrics about being 'surrounded by debris of the past', the frontman told Kerrang!: "It's basically, like, here we are, this is where we are today. We're surrounded by every decision that we've made in the past, but the chorus is very hopeful and optimistic. Lyrically, I didn't change much. These were the first thoughts that came and I just wrote them down and they worked. Sometimes you get lucky like that."
Guitarist Stef Carpenter Is Back In A Big Way
While 2016 album Gore was partially overshadowed by guitarist Stephen 'Stef' Carpenter's comments that he "didn't want to play on the record to begin with", Ohms is already a very different beast.
"He was involved in Gore, let's not get it wrong," Chino told Kerrang! recently. "Phantom Bride? Aside from the lyrics and drums, he wrote that all by himself. He did have something to do with the record, he just wasn't fully engaged, and it wasn't because we were like, 'Our songs are better.' It was nothing like that. He was going through something, and after the record was done he talked to me a little bit about it, like, 'I'm sorry I wasn't as available as I should have been.' I was like, 'Dude, you're my brother, I totally understand.' When the record came out, I think people felt that Stef wasn't as big a part of it and that it may have suffered in certain areas because of that, so one of the most important things is that everybody is engaged and everybody is excited."
The Artwork Is Surprisingly Minimalist
Though the band haven't yet explained what Ohms' simple album artwork represents, it was teased on a huge Billboard in Los Angeles ahead of the record's official announcement – and looked absolutely wicked. The classy cover was designed by the one and only Frank Maddocks – the band's art director of 20 years, who also helped bring the iconic visuals of 2000 LP White Pony to life – and it looks a little something like this: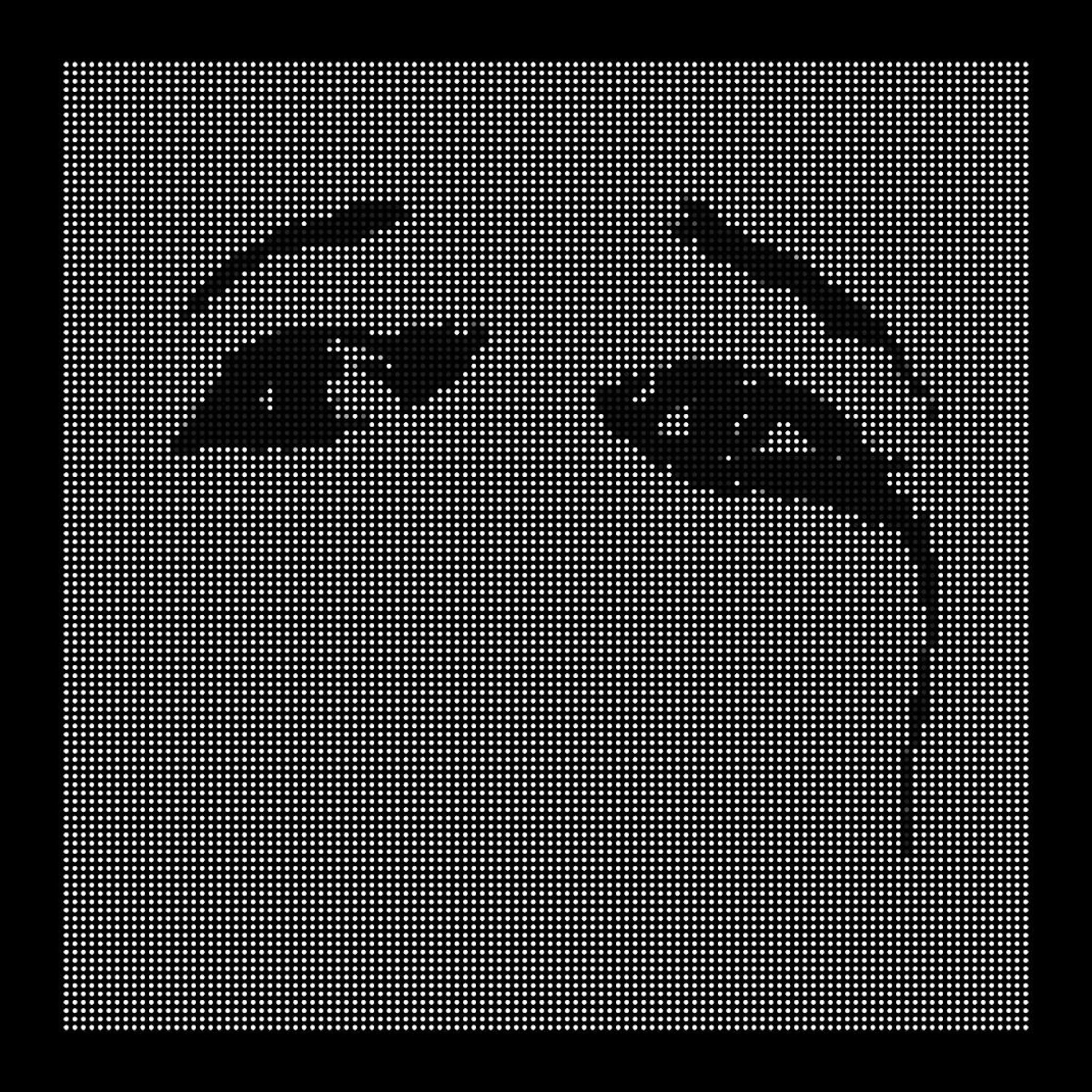 And Deftones Have Big Live Plans To Follow…
Okay, so we don't exactly know when the live circuit is going to properly return following the devastating mess that COVID-19 has caused, but Deftones have already locked in shows on both sides of the Atlantic in 2021: first, they'll hit the UK for next year's Download Festival in June (sub-headlining to Biffy Clyro, which is just bloody brilliant), and then in August and September they'll take on the U.S. alongside Gojira and Poppy.
Bring. It. On.
Read this next:
Posted on August 26th 2020, 3:45pm


Text source from: https://www.kerrang.com/the-news/deftones-everything-we-know-about-their-new-album-ohms/