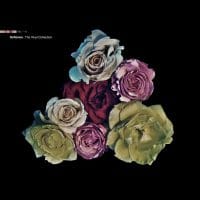 You met your wife while listening to "Digital Bath"? Your mom gets mad when you listen to "7 Words"?  Well here's a chance to win ONE test pressing (rare) of Deftones Vinyl Collection.
Warner and DeftonesWorld invites all Sharinglungs members to post your favorite Deftones memory related to a song included in this new box set.
Rules:
You should be a registered member in SharingLungs.com for more than 30 days from today.
Only one memory could be entered per user.
Users that write anything else than one memory in such topic will be banned from the contest.
Only messages in English language are allowed.
This is a worldwide contest.
Winner will be announced on October 16th, 2011 at deftonesworld.com, and prize will be shipped afterwards by Warner.
ENTER THE CONTEST HERE: http://www.sharinglungs.com/index.php/topic,19126.0.html